Our Therapist
Kim Silverthorn
B.A., R.P.C., M.P.C.C., C.T.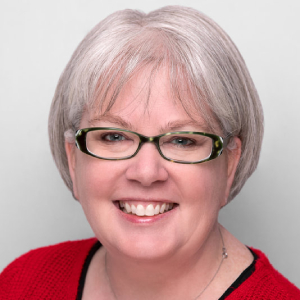 Kim Silverthorn is a registered Master Practitioner of Clinical Counselling (M.P.C.C.) through the Canadian Professional Counsellors Association (C.P.C.A.).   She is also a registered Counselling Therapist with ACTA – the Association of Counselling Therapy of Alberta.  Kim has an Honours B.A. in Sociology and Crime and Deviance from the University of Toronto; and a Diploma of Applied Counselling and Psychology from Kelowna College.  She comes to Beaumont by way of central Ontario, the Northwest Territories and northern Alberta.
​
Kim has worked for the past 30 years providing therapeutic supports for individuals and for families.  She offers a broad range of professional development opportunities and training programs for various community groups and agencies.  Kim is the author of the E-Resource Manual "Energizers and Icebreakers", and she is currently finishing her book "Advice From the Therapist's Chair".
Make an Appointment
Our Associate Therapist
Cheryl Shea
M.Div., RPC, MPCC, CT, TITC-CT
Cheryl is a Master Practitioner in Clinical Counselling and a Registered Professional Counsellor, with the Canadian Professional Counsellors Association.  She is also a registered Clinical Traumatologist, TITC-CT. She has her Master of Divinity from the Taylor Seminary, in Edmonton, Alberta.  Cheryl has had over 20 years of clinical counselling experience.  She started out by founding a group which focused on helping survivors of childhood sexual abuse.
Cheryl's work expanded over the years and her areas of expertise now include clients who struggle with anxiety, depression, trauma, grief, domestic violence and life transitions. She has helped hundreds of individuals address frustrations and disappointments; compassionately uncover emotional injuries; and use their strengths to build a hope filled future.  Cheryl believes in a collaborative counselling approach – she works with her clients to find real solutions for the struggles faced in life.
Make an Appointment
Our Associate Therapist
Teagan Mitchell
B.A., C.Y.C.C.
Teagan is registered with the CYCAA (Child and Youth Care Association of Alberta) and with the Psychologist's Association of Alberta (PAA) – she is currently completing her Masters of Counselling. She is also registered as a therapist through ACTA (The Association of Counselling Therapists of Alberta).  Teagan has had more than 10 years of clinical experience, and specializes in marginalized populations and complex cases. Her areas of expertise include clients who struggle with addictions, anxiety, depression, trauma, grief, sexuality, domestic violence and relationship issues.
Teagan considers herself to be a holistic practitioner.  She explores the connections between the body, mind, heart, and spirit, helping clients heal by taking the entire human being and their life experiences into consideration, while creating a safe and collaborative therapeutic environment. In her spare time, Teagan can often be found tending to her garden, biking with her kitten, or kayaking with her dog. She is as bright, cheery, and playful, as she is also calming, non-judgemental, and understanding. She loves The Lord of The Rings, slurpees, and tacos, but not necessarily in that order!
Make an Appointment
FAQS
Questions You May Have About Us
If you have never used our counselling services specifically, or counselling services in general, we know you probably have some questions. We believe this section, along with the rest of the website, has the answers you are looking for. However, if cannot find the answers you seek, please feel free to reach out to us.